Tent Buying Guide
Tents are yet again a personal decision. Depending on how you intend on backpacking, your needs will vary wildly.
If you're on the trail all day long covering miles and moving each day from camp to camp, you're probably not going to need a very large tent. You'll just need something lightweight that boasts enough room to get the job done.
On the other hand, if you're backpacking into a lake and intending on camping for a few nights or creating a sort of base camp, you'll want to consider a more livable tent. That could mean maybe a floorless shelter that is large, but is still light weight or a lightweight standard tent that gives you a little more room for those lounging days.
Ultralight or minimalist Tents
Going minimal and ultralight means you're going to give up some features, function, and maybe even durability. It's the nature of the beast, but if you're looking to cut weight that's that it takes and you'll be better for it in some cases.
Most minimalist shelters are just that, minimal. They're not exactly meant to hunker down in for days on end in a storm as they can be very small and easily beat up by harsh weather. Wind, heavy rain, and snow tend to effect the way these shelters perform, but again, that's something you need to accept when choosing a lightweight minimal shelter.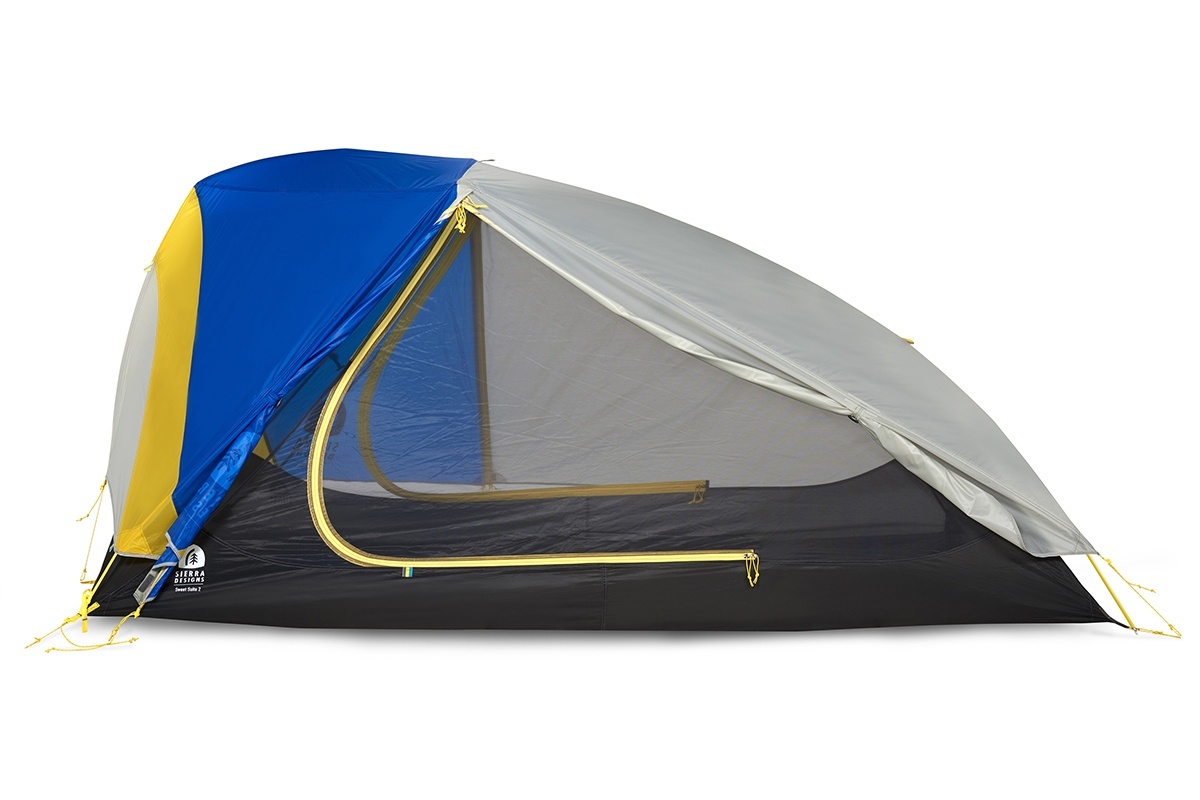 Sierra Designs Sweet Suite 2
Sierra Designs is known for making livable tents. They might not be the lightest on the market, but they're still very lightweight. More importantly, they're livable and comfortable.
SD makes it a point that when they say "this is a two-man tent," they mean that two people can actually live in the tent. Traditionally, as a rule of the thumb, when someone says "three-man tent" it's really only comfortable for two. This is NOT the case for Sierra Designs.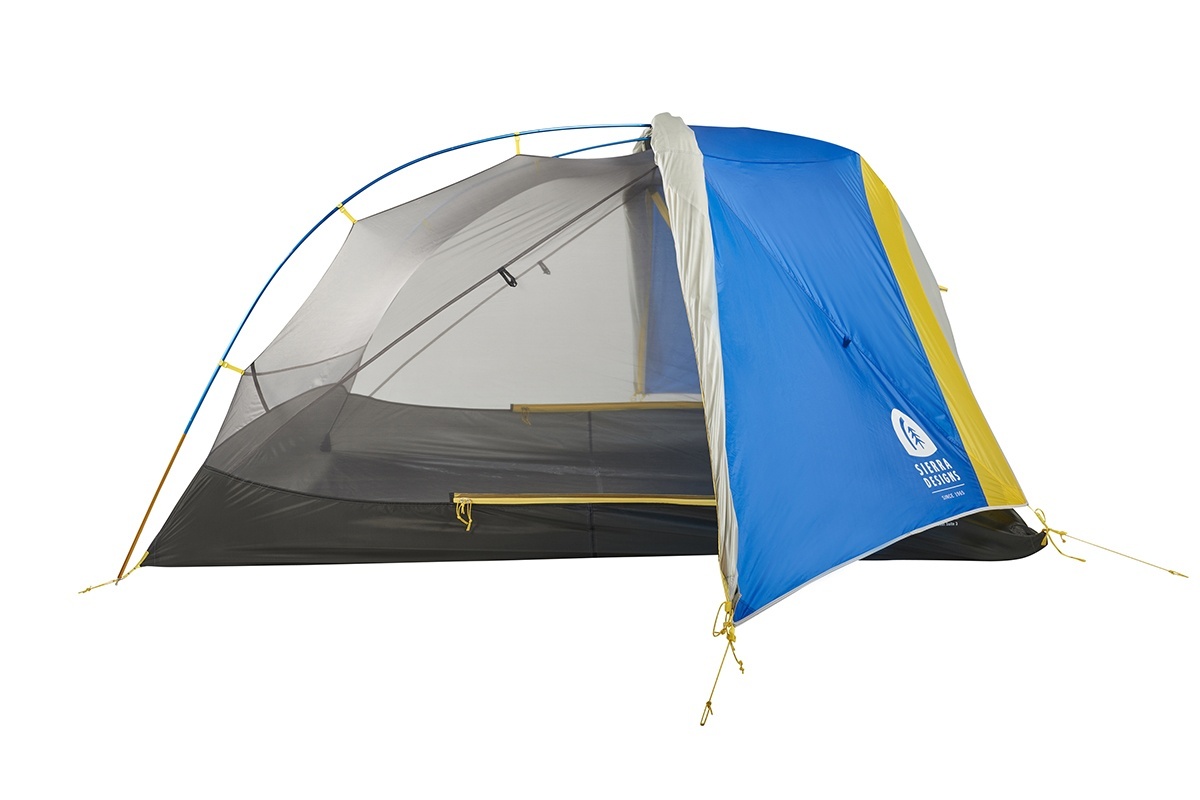 Sierra Designs Sweet Suite 3
If you're looking for little extra room for two people or 3, try the bigger brother of the Sweet Suite 2.
Floorless
Going without a floor on your shelter will expand your possibilities and comfort level. You just have to get past the "not being in a tent" part. Shelters like this offer no flooring other than Mother Earth, though some do come with an optional nest for inside.
For how much room they offer they're very lightweight and no doubt make time in the backcountry that much better.
If you're curious about going without a floor, you'll want to check out Seek Outside. I own the Redcliff and the Cimarron listed above. Both are great tents, offer tons of room, and are quick to pitch. They come in various configurations and even offer the ability to include a stove jack for winter trips when you want to warm up the tent.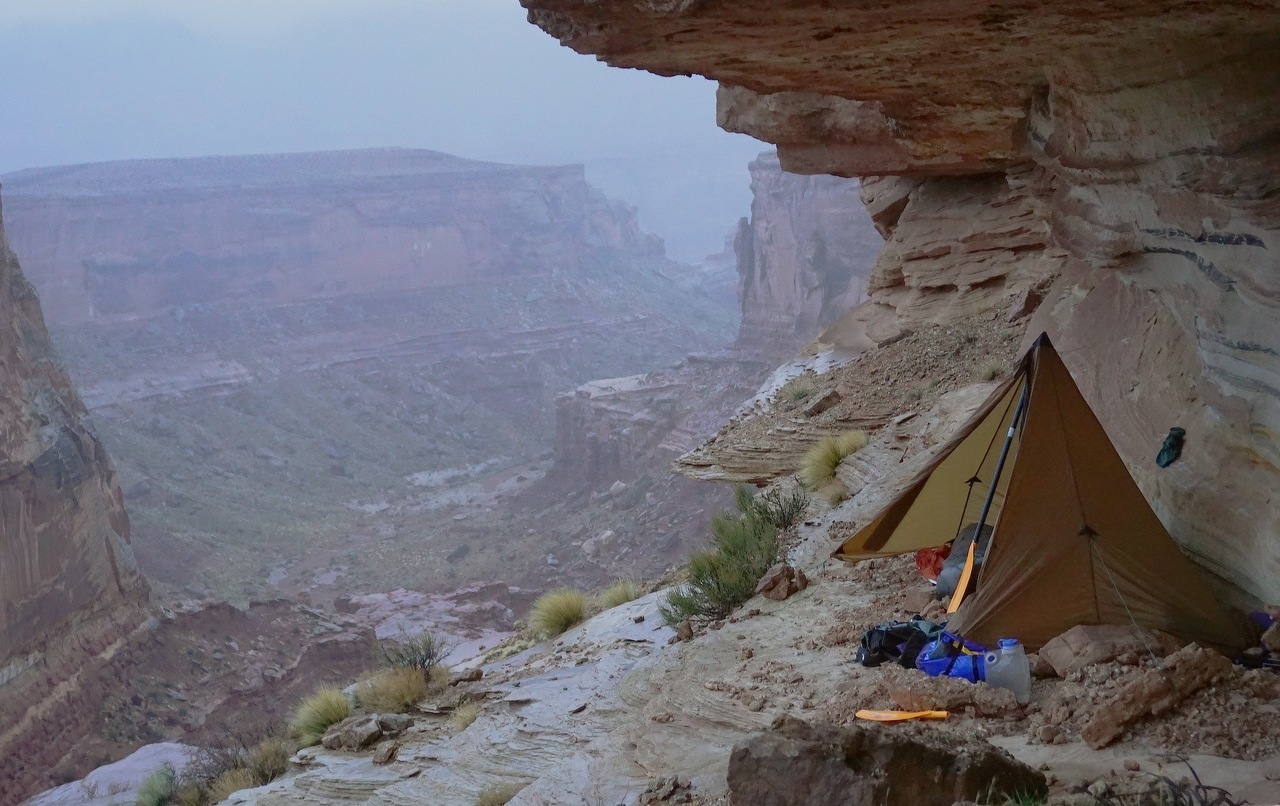 This little guy can be totally floorless, come with bug netting or nest, or even have a stove jack included. It can pitch with a trekking pole and is a great shelter option for those looking to cut weight but increase livability.
For an all around tent that can be both a basecamp tent and a "on the go" tent, the Cimarron is great. I personally own this tent and love the flexibility of its size and weight.
The Redcliff is for sure a great base camp tent as it's over 7ft tall making it larger than the Cimarron listed above. It can fit 4 people with tons of room and could likely fit up to 6.
A great basecamp tent that I personally own and look forward to using each time!