Wild Zora & Paleo Meals To Go
Wild Zora is a great option for backpacking adventures if you're looking for a cleaner diet while in the backcountry. Their ingredients is top notch and if you have food allergies, it might be a solid option for you.
Together with Paleo Meals To Go, Wild Zora offers meat and veggie bars along with full on meals that are freeze dried and rehydrate in no time.
Good To-Go is another great option for backpacking meals. They specialize in some pretty tasty flavors and I've never heard anyone complain about the flavor. If you're looking for something unique, you might try Good To-Go
Straight out of Portland, Oregon, Backpackers Bistro is another tasty option. If you're into the Vegan thing, they have some options for you as well! I had a chance to do some taste testing while at a backpacking event and couldn't believe the flavor! Right then and there I decided I needed more Backpackers Bistro in my life!
I'm not sure how much Backpackers Pantry I ate while hiking the PCT, but let me tell you...it was a lot and I never got tired of it. I'd save the Mac and Cheese option for when I had a long day and needed comfort food. Life always felt better after that meal.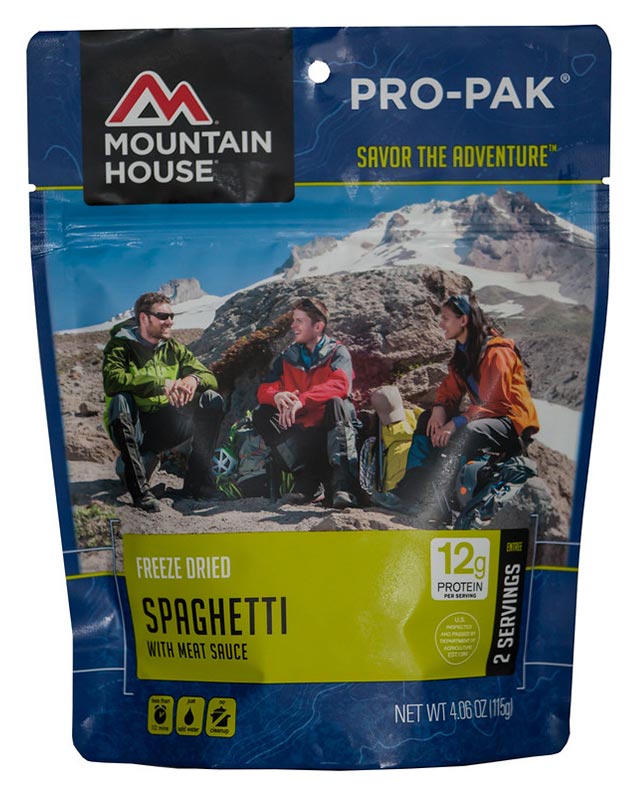 If you want to go with a backpacking staple, it's Mountain House. Some people frown at this brand, but I never will..ever! A personal favorite of mine is the Spaghetti with Meat Sauce. Why? Because it tastes like heaven and I always look forward to it at the end of a long day!